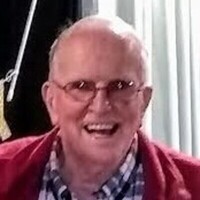 89
Sioux Falls, SD
October 16, 2021
Norman Varns passed away peacefully surrounded by his family at his home in Sioux Falls.
Norman Lee Varns was born November 12, 1931, in Humboldt to Thomas A. and DeeDe (Wilder) Varns. He attended grade school at Huntimer and graduated from Lyons High School. He furthered his education at South Dakota State University. Norman served his country during the Korean War from early 1951 to late 1952. He was very proud of the many years he was a member of the American Legion Post 15 of Sioux Falls.
On January 29, 1954, he was married to Dorothy J. Baker at the Benton Lutheran Church in Crooks. To this Union seven children were born. They spent most of their married life in Sioux Falls where they raised their family and Norman worked for Monroe Calculator and Midwest Office systems as a service technician. He retired in 1994 after 37 years of service in the field.
Norman was a member of St Mark's Lutheran Church serving on church council and singing in the choir. He was a member of the American Legion Post #15, serving on the Honor Guard and singing in the American Legion Chorus and was named Singing Legionnaire of the Year in 2004. He also sang in the SPEBQSA Barbershop Chorus. Norman was a Cub Scout Master for eight years. He was an avid sports enthusiast, loved golfing and played baseball, basketball and softball for many years.
He is survived by his wife of over 67 years, Dorothy (Baker) of Sioux Falls; children, Mary Lynn (Vern) Pleiss of Nickerson, Neb., Cynthia (Robert) McQuay of Sioux Falls, Daniel Varns of Sioux Falls, Scott (Lori) Varns of Sioux Falls, Christine (Dave) Schweitzer of Sioux Falls, and Matthew Varns of Fort Collins, Colo.; 13 grandchildren and seven great grandchildren.
Norman was preceded in death by his parents, Thomas and DeeDe Varns; son Ronald (DeeAnn) Varns; seven sisters, Virginia (Albert) Bandura, Eula Varns, Erma (Dick) Lahn, Betty (Vince) Miller, Dorothy (Leon) Welbig, Loretta (Duane) Miller, Goldie Varns; two brothers, Edward (Kate) Varns, and infant brother James Varns.
A memorial service was held October 20, 2021, at St. Mark's Lutheran Church in Sioux Falls. Burial was at Benton Lutheran Church Cemetery in Crooks. If you wish, memorials can be directed to the St. Mark's Endowment Fund.
Arrangements provided by Minnehaha Funeral Home.