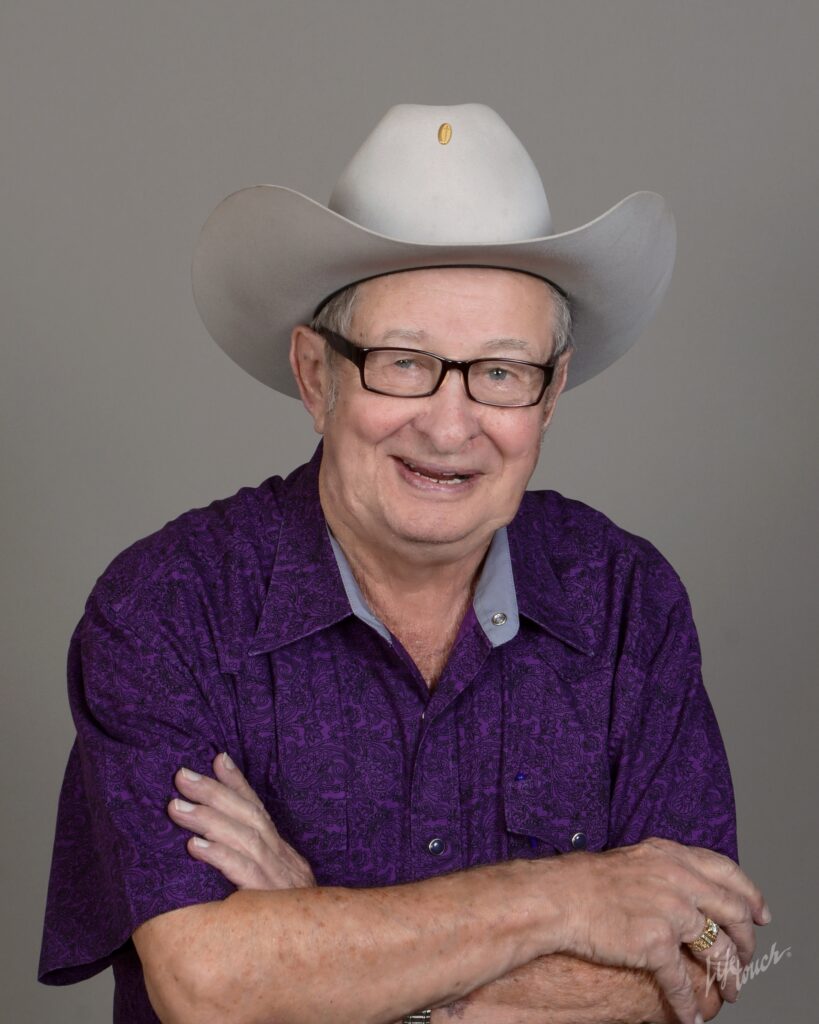 85
Sioux Falls, SD
July 17, 2023
Phillip Eugene Caslin, age 85, passed away on Monday, July 17, 2023. He was born to Donald and Jennetheve "Tubbie" (Parks) Caslin on June 19, 1938 at the Ida Mallet Nursing Home in Presho. His younger sister Beth, sister Eva Marie and brother, Howard completed the Caslin family. Phillip was baptized at the Kennebec Methodist Church.
Visitation was held Thursday, July 20, 2023, from 5 p.m.- 7 p.m. with a prayer service at 6:30 p.m. at Hartford United Methodist Church. The funeral service was Friday, July 21, 2023, at 10:30 a.m. at the Hartford United Methodist Church. Interment will be held at a later date at Kennebec Cemetery. In lieu of flowers, memorials may be directed to the Hartford United Methodist Church or the Kennebec Cemetery, c/o Marilyn Walling, PO Box 254, Kennebec 57544.
Phillip attended West Dorman through the 8th grade and the graduated from Kennebec High School. After graduating, Phillip went to work on the family farm and ranch with his Dad, Donald and brother, Howard for the third generation in the family business. As a young boy, he grew up loving horses and dogs and always wanted to be a cowboy. Not only was he a farmer and rancher, but he was also the Mayor of Kennebec. Phillip was a member of numerous boards, including the Hartford Masonic Lodge ,the Eastern Star in Lyman County and was a member of the Hartford United Methodist Church.
In 1959 Phillip was united in marriage to Gwen Gerard. They had three sons, Russell, Wade and Guy. Phillip and Gwen later divorced in the early 1980's. In 1985, Phillip said he found the love of his life, Donna Southern. They shared their lives together for the last 38 years and lived in Chamberlain and Sioux Falls.
Phillip was what they called a social butterfly. He loved talking with and meeting new people. Phillip had a special calendar he looked at every day to assure he would never miss a special birthday for the people he cared for. Birthdays were something he looked forward to every year for himself just recently celebrating the 85th in June. Each year, the grandchildren received a two dollar bill from Grandpa Phil for their birthdays. Phillip would go to the Hartford Senior Center to visit and have lunch, enjoyed playing Bingo and attending meetings before heading home to be with Donna. He had many hobbies in life, such as raising horses, loved his country-western music, square dancing, polka, pheasant hunting with his family in Lyman County, going to Arizona to visit his grandchildren, playing cards, pecan pie and spending as much time with family as he could. He will be missed all.
Grateful to have shared his life is the love of his life Donna Southern; children, Guy (Melissa) Caslin, Wade (Sharon) Caslin, Joe (Jane) Southern and Laura (Leonard Sr.) Stewart; sister, Beth Moore; grandchildren, Jade (Deana) Caslin, Chelsie (Adam) Schuster, Shannon (Brad) Duryea, Ty (Erika) Caslin, Austin Caslin and Leonard Stewart Jr.; numerous nieces, nephews, family and friends.
He was preceded in death by his parents; siblings, Howard Caslin and Ev Marie Caslin; son, Russell Caslin and granddaughter, Carli Caslin.
Funeral services provided by Miller Funeral Home.