Sara Stadem | Editor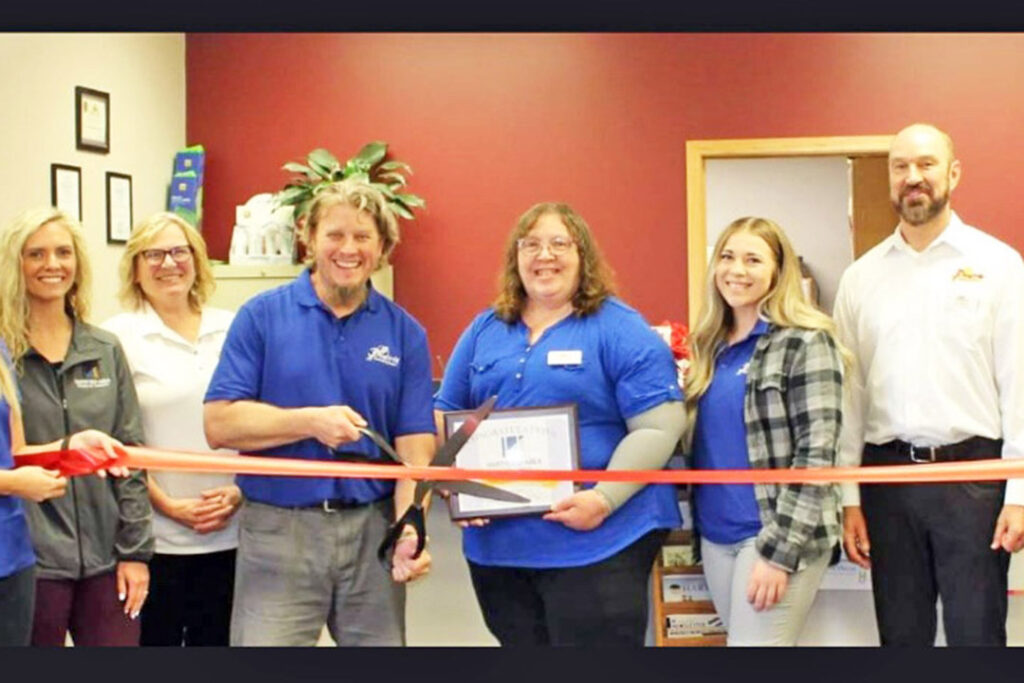 For 16 years, Prairie Rehabilitation (PR) has been assisting community members in Hartford and surrounding areas and now with their new expansion, PR hopes to continue to provide their care with more room for therapists and patients.
PR was founded in Sioux Falls in 1995, offering physical, occupational and speech therapy services, according to PR. The outpatient clinic in Hartford started providing services in 2006. In addition, PR has been providing treatment for residents in their homes when coming to their clinic was not physically feasible.
As an independent provide, owned and operated by therapists, PR has the ability to focus solely on therapy and be more agile when it comes to making improvements or gaining specializations, PR indicated.
They continued to explain that PR holds the Medicare designation of an outpatient rehab agency, which holds the company to a higher standard than many other therapy providers. The company's mission and values, rather than regulations, is shown in their commitment to quality care.
PR's Hartford location is fully staffed. According to Dotty Longhenry, PR Patient Care Coordinator, there are currently seven employees at PR. Brett Teveldal is a full time Physical Therapist, Brooke Schroeder is their part time Occupational Therapist along with Aimee Morril and Haley McDowell as their Speech Therapists. Current, PR's hours are Monday through Friday from 8am to 5 pm.
PR had a ribbon cutting for their expansion on Thursday, June 3. This expansion started in December and was completed in April, according to Longhenry. She further explained PR expanded to the north and added another treatment room, a beautiful supply closet, a bigger gym area and an office for the therapist.
As to what they are most excited about with the expansion, Longhenry said, "The expansion gave the therapist and patients more room to get the therapy session completed without bumping in each other."
PR concluded that they are very honored and grateful to have been serving the Hartford community for the last 16 years and is certain that with the newly remodeled and larger facility, they can continue to be there for all the community's rehabilitation needs.