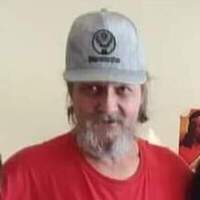 60
Sioux Falls, SD
May 6, 2021
Grateful for sharing his life are his mother, Marcella Cummings, of Sioux Falls; his children, Angela (Bruce) Letcher of Sioux Falls, Michael (Juliet Ried) Bergin of Sioux City, Iowa and Kathleen (Josh) Bergin of Sioux City, Iowa; 14 grandchildren; one great-grandchild; his brothers, Dennis Boone of Minnesota, Gary Boone of Hartford, Mike Boone of Sioux Falls; sisters, Lori Colbert of Cary, NC and Pam (Eshete Megosha) Scovell of Sioux Falls; and a host of other family members and many friends.
Bob was preceded in death by his father, Wayne Boone and four brothers, Pat, Paul, Wayne and Kenny Boone.
Bob will be greatly missed by all those who knew him.
No services at this time will be held.
Arrangements provided by George Boom Funeral Home.