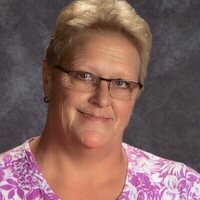 61
Hartford, SD
October 10, 2021
Rose Ann Gerdes was born August 10, 1960, at St. Paul, Minn., to James and Marlys (O'Toole) Gerdes. As a young girl, she moved to Sioux Falls, SD, with her family, and attended Sioux Falls public schools. She later earned her Associate Degree. Rosey worked at a café for a period of time before beginning her career in criminal justice. She worked as a corrections officer in Pennington County. In the mid-1990s, Rosey began working at the Sioux Falls Area Humane Society as a Certified Humane Officer.
In 2005, Rosey and her best friend (son), Colter started the Second Chance Rescue Center for area animals. Building this non-profit business from the ground up, Rosey and Colter and sister Cheryl put in a lot of tough hours and long days creating a safe place for the animals. Rosey's passion extended beyond the pets and animals. She created a "second chance" environment for people as well. Rosey had employed people in the work release program, giving them a fresh start an opportunity to succeed.
In 2011, she began working at Interlake Community Action. This enabled her to continue her passion in helping people. In the past couple years, she advised and guided several shelters throughout the United States. Rosey was the local "squirrel whisperer," and loved caring for families of backyard squirrels.
Blessed with a tender and guiding spirit, Rosey was an inspirational, influential and caring mother. She was known for her love of all things living, treating everyone like family.
A Celebration of Life service is pending at this time.
Arrangements were provided by Miller Funeral Home.