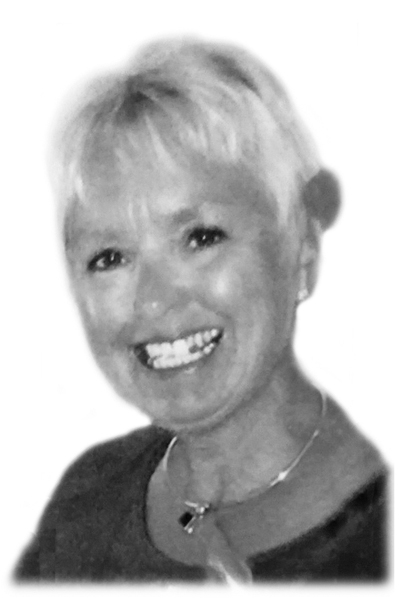 72
Thursday, April 9
Sioux Falls
Roxey Ann Rogers Kutil was born on Aug. 4, 1947, in Huron, to Laurrell Clarence Rogers and Marilyn Glea Snyder Rogers. She attended Huron public schools and graduated from Huron High School in 1965. Following high school, she went on to Huron College and later became a dedicated elementary education teacher for the rest of her career. Roxey happily retired at the age of 58 in 2005, and felt privileged to spend her free time taking on the role of "Nana" for the next 15 years.
In 1968, Roxey was united in marriage with Kurt Flenard for 15 years and they were blessed with two children, Mark Kurt Flenard and Amy Nicole Flenard Lundquist. In 1985, Roxey married Jerry Lee Kutil and spent the next 35 years with one another indulging in numerous adventures together.
Roxey was a loving, caring and vibrant spirit. If you were somebody in Roxey's life, she would go to the end of the world for you and you always knew you were loved dearly by her. She had a passion for going out of her way to make even the slightest difference in the life of another. In her free time, she enjoyed gardening, convertible rides, doing anything outdoors and spending quality time with family and friends.
Grateful for having shared her life are her husband, Jerry; mother, Marilyn Rogers, Huron; son, Mark Flenard (Christie), Sioux Falls; daughter, Amy Lundquist (Corey), Lennox; stepchildren, LeAnn (Kutil) Cashman, Chamberlain, Noel Kutil, Watford City, N.D., Heidi (Kutil) Larson, Hartford and Wendy (Kutil) Hanson (Dr. Jeff); sister, Susan Yakus (Ron), San Tan Valley, Ariz.; brother, Randy Rogers (Jan), Lindon, Utah; granddaughter, Miranda Flenard, Sioux Falls; grandsons, Ethan, Chase and Andrew Lundquist, Lennox and Nate Flenard, Sioux Falls; step-grandchildren, Tanner and Carsyn Koster, Sioux Falls, Drego Kutil, Chicago, Ill., Smitt Kutil, Port St. Lucie, Fla., Mali Kaminaga, Port St. Lucie, Fla., Derek Kutil, Las Vegas, Nev., Halee Larson (Trevor), Aberdeen, Dakota Larson, Hartford, Logan Kool, Lake Poinsett and Christian Kool, Sioux Falls; step-greatgrandchildren, Cooper and Bentley Rush, Aberdeen and many inlaws, nieces, nephews, cousins and friends too numerous to name, but not forgotten.
Roxey was preceded in death by her father, Laurrell Clarence Rogers.
Should friends and/or family desire, contributions may be sent to the family (Amy Lundquist 615 W. 4th Ave., Lennox, S.D. 57039) and will be collected to be put toward a memorial bench at a local park in Roxey's honor.
There will be a private funeral service for family only due to the current pandemic.
Arrangements provided by Miller Funeral Home.