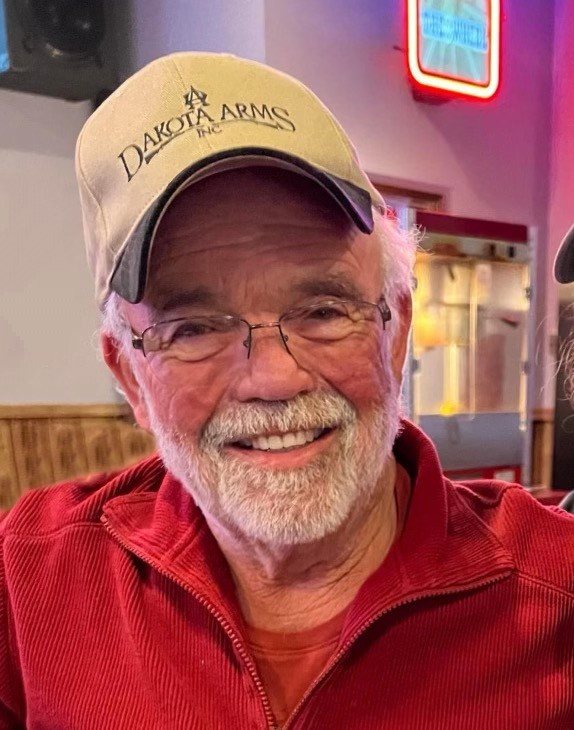 79
Canton, SD
May 13, 2023
Verle G. O'Connell, age 79, died unexpectedly, Saturday, May 13, 2023. Funeral services will begin at 2:00 p.m. Tuesday, May 23, 2023 at Anderson Funeral Home in Canton, SD. Visitation will be Monday, May 22 from 5-7 p.m. at Anderson Funeral Home in Canton, SD.
Verle was born on April 29, 1944 in Beresford, SD to Henry and Adeline (Neuroth) O'Connell. He grew up in Beresford, graduating from Beresford High School in 1962. He married Marlys Olson on June 19, 1965 in Beresford, SD. The couple made their home in Hawarden, IA before moving to Canton, SD.
Verle spent 35 years driving truck for Wells Blue Bunny and was presently employed as a truck driver for CHS in Canton, SD. He was a jack-of-all-trades who could fix or make anything. He enjoyed handyman work, woodworking, mowing, collecting guns, model trains, history, travel and his dogs. He loved driving and maintaining his fleet of white vehicles and cherished time spent with his daughter, grandchildren and great-grandchildren. He was also thrilled to share a birthday with his great-grandson, Connell. He had recently began making whisky barrel water pumps and was a former motorcycle Shriner and member of Ducks Unlimited. He will be remembered as a man of few words but when he did speak, you better have listened.
Grateful for sharing his life are his daughter, Lisa Page; grandchildren, Keegan (Suzie) Warwick, Riley Page, and Madison (Sam) McLaughlin; great-grandchildren, Lydia Warwick, Connell Warwick, Ashton McLaughlin, and baby Grayson McLaughlin due soon; sisters, Carol (Rich) Gill and Connie (Paul) Knudsen; along with numerous extended relatives and friends. He was preceded in death by his parents, wife Marlys, son Jeff, and brother Darrell.
Funeral arrangements provided by Anderson Funeral Home.