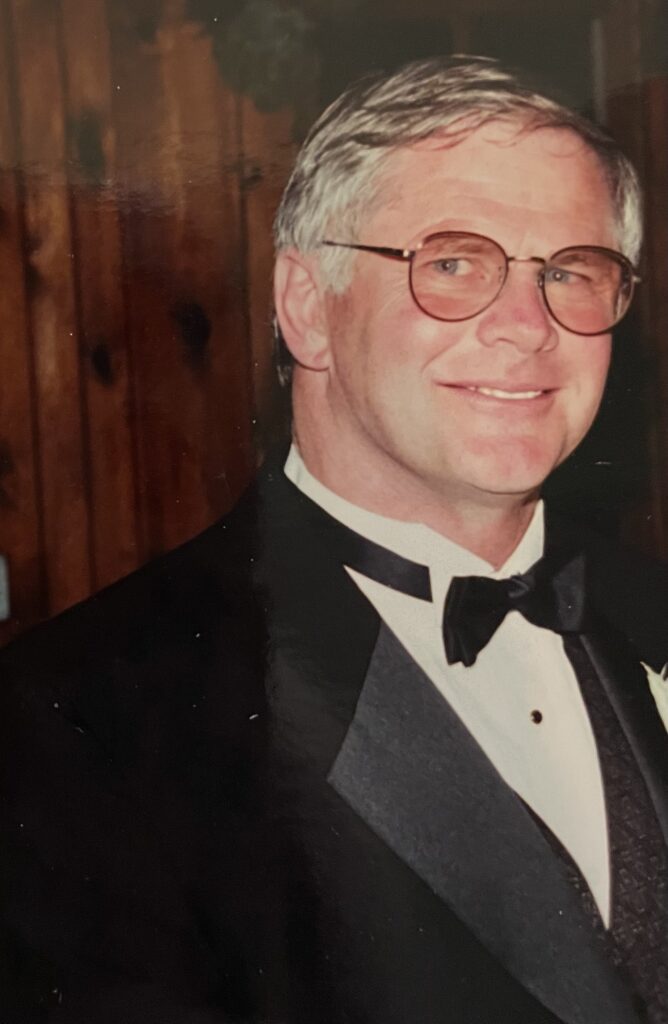 76
Formerly of Chester, SD
April 24, 2023
William "Bill" David Wood, much loved husband, father, grandfather and a cherished friend to many, passed away on Monday, April 24, 2023, at St Luke's Hospital, Kansas City, MO, at the age of 76. Funeral services were held on Saturday, April 29, 2023, at the Minnehaha Funeral Home in Colton. Interment was in the Colton Cemetery.
Bill was born on July 27, 1946, in Chester, to parents James and Irene (McDonnell) Wood. In his early years, he was raised by his grandmother, Emma, while his parents worked for the railroad. When he was around 4 years old, his family owned and operated Wood's Resort along Lake Madison. Bill graduated from Chester High School and attended Dakota State University, where he received his Bachelor's Degree in History and later his Master's Degree from SDSU. On August 7, 1968, Bill married Sandra Lynn Swier in Colton. After graduation, Bill taught and coached in Colman, Salem and Milbank.
Following his teaching tenure, Bill transitioned his career path to be an Insurance Claims Adjuster, which gave him freedom to join his local buddies for coffee every morning and follow his growing family's passions for wrestling and football. He served for twelve years as a member of the school board in Milbank. Bill also enjoyed serving as a trustee at the American Lutheran Church in Milbank.
Bill and Sandy moved several times throughout their life together to follow new career opportunities. After their three oldest kids graduated high school, they moved to Fort Scott, KS, then to Springfield, MO. Bill worked for Royal Insurance again in Milbank, before accepting a new role in Rapid City, where he eventually retired.
He was known for his great laugh, his talented handyman skills and his love for great summer days on a boat or by a lake. Bill was also a lifelong fan of the Green Bay Packers, but later began to share his loyalty with the Kansas City Chiefs. He was also a member of the Lutheran faith for many years after being baptized in his early 20s.
Above all, Bill was a devoted husband, father and grandfather. Grateful for having shared Bill's life is wife of 54 years, Sandy, Fort Scott, KS; children, Patrick (Stacy), Fort Scott, KS, Billie Jo (Clinton) Waara, Birmingham, AL, Nick, Topeka, KS and Jesse (Kris), Seoul, South Korea; five grandchildren, Berkely, Mylo, Jett, Calvin and Lillian
Bill will be deeply missed by all who knew him. His kindness and unwavering commitment to his family and friends will always be remembered. Rest in peace, Bill Wood.
Funeral services provided by Minnehaha Funeral Chapel.
Funeral live stream at www.minnehahafuneralhome.com.