14
Dell Rapids, SD
May 25, 2022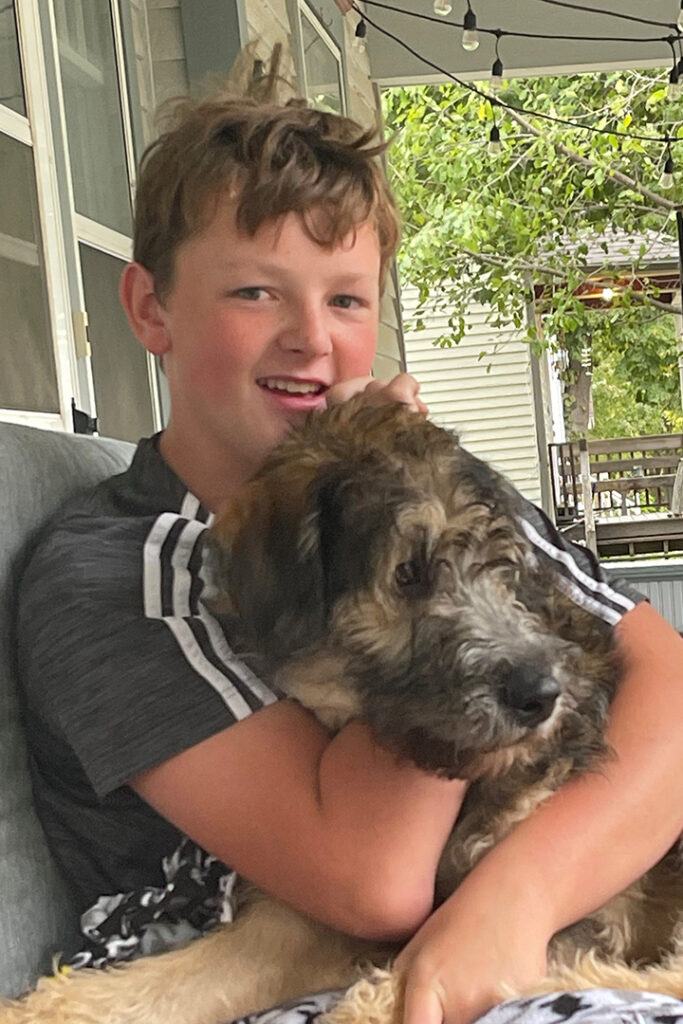 Zander Heathcote, 14, of Dell Rapids passed away due to a bicycle accident on Wednesday, May 25.
Visitation with the family present to greet friends was held from 5:00 – 7:00 pm on Tuesday, May 31, at the Dell Rapids Public Elementary, 309 15th Street, Dell Rapids.
Funeral Service was held at 11:00 am on Wednesday, June 1, at, at the Dell Rapids Public Elementary, 309 15th Street, Dell Rapids. With burial at the Dell Rapids Cemetery.
Zander's family would like to thank you for your support and presence today. An invitation was extended to join them for a Celebration of Zander's Life at 1:00 pm Wednesday, June 1, at the Country Club of Sioux Falls, 3400 W. 22nd Street, Sioux Falls for refreshments and fellowship following the committal service.
Zander John Leo Heathcote, son of Mark and Rebecca "Becky" (Dunbar) Heathcote, was born November 8, 2007 in Sioux Falls. When he was three years old, the family moved to Iowa City, Iowa. While in Iowa, Zander received the blessing of Raelynn being added to his family. At eight years old, Zander and family moved to Dell Rapids where he completed his 2nd grade year. He had just completed 8th grade and was looking forward to high school this fall.
Zander loved life; his heart was incredibly big, and his laugh was infectious! Zander was busy! He loved to tinker on anything he could get his hands on. He was a self-proclaimed bike and lawn mower mechanic. If it was broke, he would try to fix it. The outcome wasn't always what he wanted, and he usually left Mom and Dad to pick up the tools.
Zander's bike was his favorite mode of transportation, so much so that he went through 7 bikes. He loved his bike and would often go on rides by himself to process all the middle school happenings and life, often stopping to pick up buddies along the way to chat about whatever boys chat about.
Fishing was his favorite pastime. Zander could spend hours at the lake or river and lose every single lure he had taken out of Dad's tackle box. It was okay though…Dad would get more. He loved the conversations that came with fishing, especially the ones with Grandpa Steve. Solid 7 pin…Zander would get so mad…Should have been a strike! Bowling ran in his blood. He lived and breathed bowling. Any chance he could get, he was throwing game after game after game. Mom and Dad didn't know what they were doing, but somehow knew what to tell him and it worked. Zander won a state title the first year that he participated in the State youth tournament. Zander was set to do big things on the lanes if he could have just slowed down on the approach. Life moves fast, and apparently for Zander, bowling needed to as well.
From sun up to sun down, Zander was loving life. Zander loved big and hard and with everything he had. Zander wasn't good at showing how big he loved, but please know that if he touched your life, you touched his ten fold.
Zander was a member of the Sioux Falls Bowling Association, Dell Rapids high School Bowling Team, Dell Rapids Middle School Golf Team, and he played the trumpet in band.
Grateful for having shared his life are his parents, Mark and Becky Heathcote; his sister, Raelynn Heathcote all of Dell Rapids; his paternal grandparents, Marty and Mona Heathcote, Sioux Falls; maternal grandparents, Susan DeWitt (Steve Carmody) Madison; paternal aunt, Nicole (Dion) Schaaf and their children, Kandice, Austin, Ana, Harrisburg; maternal uncle, Jamey (Becky) DeWitt and their children, Rowen, Annabelle, Maddie; and the family canine companion, Jax; and a host of other relatives and friends.
Zander was preceded in death by his maternal grandfather, John Leo DeWitt.
Funeral services provided by Miller Funeral Home